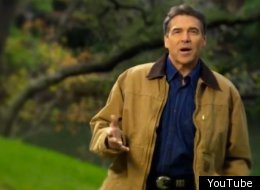 Christians baffle me. Why the obsession with gays? Hell, you'd think they'd be FOR gays in the military since soldiers do meet sad ends sometimes.
And what is with that comment that kids can't openly celebrate Christmas? Does he live in Sombertown with the Burgermeis
­ter? This "war on Christmas" is such a farce, clearly existing only in the minds of extremist Christians
­.
As for prayer in school, Rick, you're wrong. Kids and teachers can pray in school as long as it's not organized or sanctioned by the school. So if you want to sit at your desk and silently pray to your god, you have that right. I'm just so tired of you Christians trying to get your faith endorsed by the government
­. Would you allow Muslims to pray in school, you know with the whole getting onto the prayer mat and facing Mecca thing? Yeah, I didn't think so.
Read the Article at HuffingtonPost